ACTUALITÉS
2nd International Congress of Religious Tourism and Pilgrimages - Krakow, 8-11.11.2018
The II International Congress of Religious Tourism and Pilgrimages started on the 8th November 2018 with a Holy Mass celebrated by the priests that participated in the congress for the whole group of circa 100 touroperators from 30 countries in the new built Sanctuary of St. John Paull II in Biale Morza - Krakow.
At 10 a.m. we started working (lectures, presentations). We had 250 persons in the audience: 100 participants from 30 countries and 150 guest from Krakow and Poland.
2nd International Congress of Religious Tourism and Pilgrimages - the afternoon of the 2nd day (8th November) was dedicated to an expo, a tourism fair, where the buyers (about 100 travel tour operators from more than 30 countries worldwide) could meet local, national and international offer (there were about 40 stands). Thousands of talks, opinions and experiences shared and expressed.
After the presentations, lectures and expo day we started our study tour (fam trip) in Krakow and surroundings. On the 9th November we went to visit the former German Nazi Concentration and Extermination camp Auschwitz-Birkenau. This visit is always very sad but absolutely necessary.
After having visited Auschwitz-Birkenau in the morning we went to Czestochowa in the afternoon. We visited the most important shrine in Poland - Holy Virgin Mary called by the Poles "Black Madonna".
On the 3rd day of our congress-fam trip we had 3 visits: the first one was to Kalwaria Zebrzydowska, the shrine of the Virgin Mary on the UNESCO World Heritage List.
After having visited Kalwaria Zebrzydowska we went to Wadowice to see the birthday place and the parish of Karol Wojtyla - Pope John Paul the II. Time is running, eternity is waiting...
Our 3rd day finished in Wieliczka Salt Mine: we visited this fantastic place (also on the UNESCO World Heritage List) and we had a gala dinner with a concert of Polish folk musice. We enjoyed it very much!
On the last day of our congress we have visited the most beautiful city of Poland - Krakow.
It was 11th of November - Polish National Independence Day, what is more, this year we could have seen, how Poles celebrated their 100th anniversary of Independance dating back to the 11th Nov 1918.
15.06.2018
2nd INTERNATIONAL CONGRESS OF RELIGIOUS TOURISM AND PILGRIMAGES IN KRAKOW
IF YOU ARE A BUYER: MEET OTHER TOURISM PROFESSIONALS FROM ALL OVER THE WORLD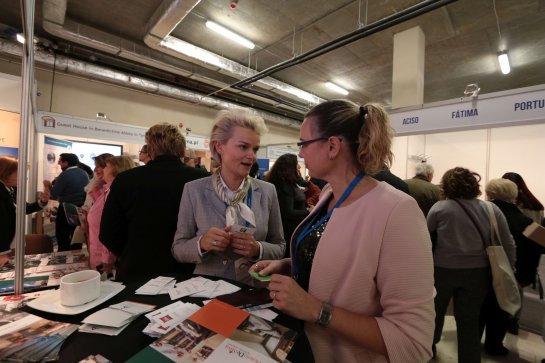 IF YOU ARE A SELLER: PROMOTE YOUR PRODUCT, MUSEUM, TOURISM ATTRACTION OR SHRINE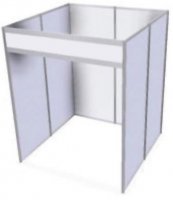 BE WITH US ON NOVEMBER 7-11, 2018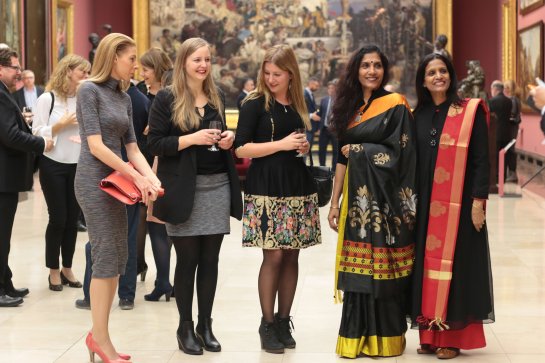 THE BIGGEST EVENT PROMOTING INCOMING TOURISM TO POLAND
Dear Friends!
We are happy to announce that the 2nd International Congress of Religious Tourism and Pilgrimages "Following the Footsteps of the St Faustina Kowalska" will take place in Krakow, from 1th to 12th November 2018. Krakow and Malopolska Region have a great potential as a religious tourism and pilgrimage destination. Every year they are visited by millions of pilgrims and religious tourists, just let us mention the last World Youth Day which took place here in Krakow in 2016, but also the the 1st Edition of the Congress in 2017, that has also been a great success.
The 2017 edition was attended by about 200 tour operators and tour agents from 30 countiries and has already become the most important event in religious tourism branch in Central and Eastern Europe. The highest number represented Spain, followed by Italy, but also other countries such as Japan, Malaysia, Paraguay, Argentina, Mexico, USA, Canada, Israel and many more. The attendants expressed their gratitude for the organisation of such event, mentioning also the professionalism of the organisation and valued the opportunities that Krakow, Malopolska Region and Poland have to offer. The honorary guests of the Congress were also Fátima and San Giovanni Rotondo.
You can check some photos here:

www.icortap.com/en/gallery

and

www.facebook.com/ICoRTaP/

and on

www.instagram.com/icortap_congress, and some comments here:

www.icortap.com/en/opinions
"We saw with our own eyes how this new event has fit the calendar of events in Krakow: religious tourism professionals is what was needed" - says the organiser of the Congress Ernest Miroslaw, the owner of Ernesto Travel - the leading incoming tourism tour operator from Krakow. "We are pretty sure that the 2nd edition will be even bigger, with more participation of the regional and national organisations and that there will be more attendants from all over the World who will come to learn how to offer trips and pilgrimages to Krakow, Malopolska Region and Poland. Last year edition, despite being the first one, attracted 200 attendants. My aim for the second edition is 500 participants. I hope that next time there will be more non-European attendands, so we start promoting this event much earlier.
The Congress will be opened on the 8th November, by the both secular and clerical authorities of Krakow. An opening Holy Mass will be celebrated, followed by speeches, lectures and a workshop with the representatives of the local sanctuaries and tourist attractions. 9th, 10th and 11th November will be a chance for the guests from around the world to visit Krakow and Malopolska Region (Krakow Old Town, John Paul II Center, Divine Mercy Sanctuary, Salt Mine in Wieliczka, former German Nazi Concentration Camp Auschwitz-Birkenau, the church and museum of Wadowice - Karol Wojtyla's birthplace, the Basilic in Kalwaria Zebrzydowska and of course the Black Madonna Sanctuary in Czestochowa).
The Congress aims to be a place of contacts exchange between its participants, the promotion of Krakow and Malopolska Region as an important religious tourism and pilgrimage destination not only in Europe, but also worldwide.
The organizers welcome foreign tour agents and touroperatos, bloggers and journalists, bishops and priests as well as other religious tourism and pilgrimage organizers such as diocesan coordinators or the leaders of foundations and congregations, that want to be buyers of the services in Poland.
Check the Congress program here: www.icortap.com/en/program
Check the workshop part: www.icortap.com/en/expo
See you in Krakow!
1.02.2018
We are proud to announce that Ernesto Travel has been recognised by the International Network of Religious Tourism Agencies (REDITUR) as an agency specialised in religious tourism organisation & commercialisation in Poland and Central Europe. What's more, we are the very first Polish agency to be honoured by the REDITUR and which is allowed to use its logo!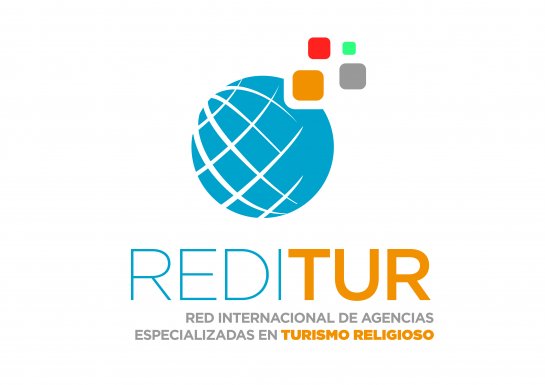 5.01.2018
Ernesto Travel, Conhpol et Grupa Kęty sont lauréats du prix Małopolska Business Award de cette année dans les catégories de petits, moyens et grands entrepreneurs. Le prix spécial a été décerné au Parc technologique de Cracovie. Ce sont ces entreprises qui sont les leaders de l'entrepreneuriat dans la région - elles créent des tendances, définissent des orientations du développement pour les autres et concurrencent, sans complexes, sur les marchés étrangers. Lors du gala de remise des prix, les prix ont été décernés aux lauréats par le maréchal de Voïvodie de Petite-Pologne ( Wojciech Kozak) : «Le Małopolska Business Award est un prix dédié à ceux, sans lesquels le développement économique de Małopolska ne serait pas possible. Leurs succès montre que notre région a un potentiel économique important et de grandes opportunités de développement "- a-t-il déclaré.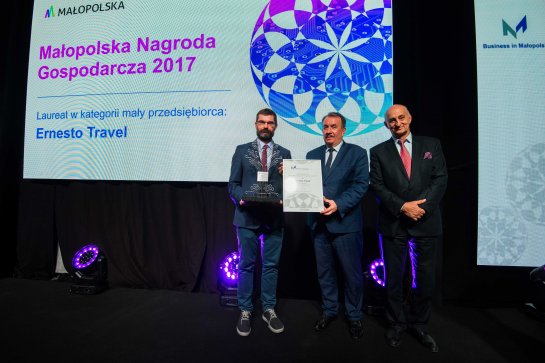 L'objectif de ce prix, depuis son fondation en 2009, c'est de promouvoir les meilleurs entrepreneurs de Petite-Pologne et d'inspirer leur développement, d'encourager des attitudes favorables à l'investissement et des réalisations innovantes concrètes et d'accroître la compétitivité des entrepreneurs. La société Ernesto Travel a remporté le Małopolska Business Award 2017 dans la catégorie des petits entrepreneurs. L'entreprise opère sur le marché de Małopolska depuis 2006. L'objectif principal de ce tour-opérateur est d'attirer des touristes étrangers en Petite-Pologne (Malopolska) et autres régions de notre pays. Ernesto Travel est un leader dans le tourisme religieux et de pèlerinage en Pologne. Il a organisé le séjour de 16.000 pèlerins pendant les Journées Mondiales de la Jeunesse et de 22.500 voyageurs durant toute l'année 2016. Durant les 3 dernières années de fonctionnement de l'agence, elle a organisé des voyages à Malopolska pour des personnes de plus de 50 pays.

Il y a un mois, Ernesto Travel a organisé le Premier Congrès International du Tourisme Religieux et de Pèlerinage, un événement unique en Pologne et dans cette partie de l'Europe. Il a été visité par 200 voyagistes et organisateurs de 30 pays. Cet événement, bien qu'organisé pour la première fois, est devenu l'événement le plus important et le plus grand sur le marché des réunions de professionnels du tourisme entrant en Pologne. Il convient de préciser qu'Ernesto Travel est la seule entreprise de l'industrie du tourisme qui a reçu le Małopolska Business Award dans les 9 ans d'existence de son prix.

Les entreprises récompensées ont le droit d'utiliser dans tous les documents promotionnels et d'entreprise le titre: "Lauréat du prix Małopolska Business Award 2017". En outre, ils sont appliqués par le Maréchal de la Voïvodie de Petite-Pologne au Prix économique accordé par le Président de la République de Pologne.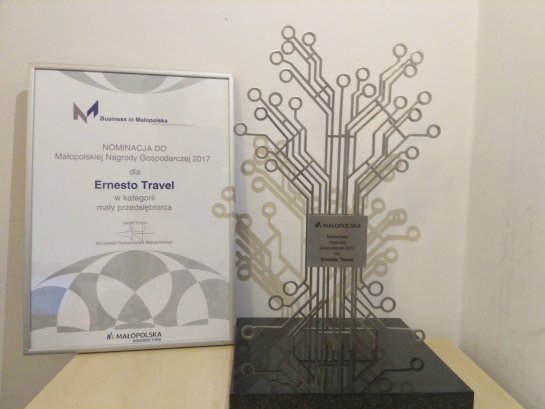 23.12.2017
Toute l'équipe d'Ernesto Travel vous souhaite une bonne année pleine
de découvertes, de richesses et de vitalité.
12.12.2017
We are honored to inform you that Ernesto Travel, together with His Exc. Card. Stanislaw Dziwisz and Krakow City Hall were awarded a special gift: a Father Pio Medallion and the Coat of Arms of San Giovanni Rotondo. The ceremony took place during the 1st International Congress of Religious Tourism and Pilgrimages in Krakow

Thank you! Grazie!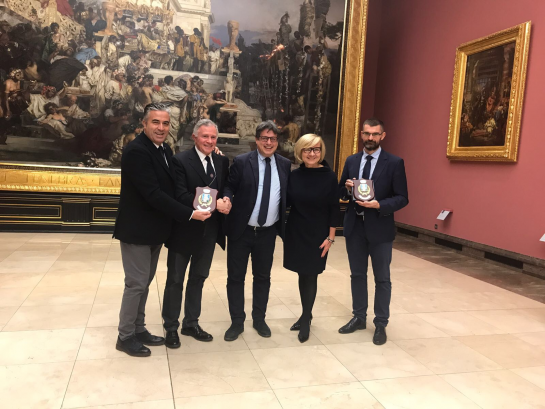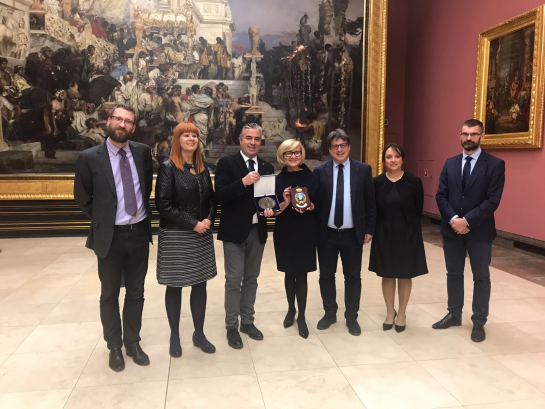 24.11.2017
Dear Colleagues!

The 1st International Congress of Religious Tourism and Pilgrimages "Following the footsteps of Saint John Paul II" has come to a successful end last Sunday, November 12th, 2017.

It was supported by His Em. Card. Stanislaw Dziwisz, His Em. Abp Marek Jędraszewski and the director of the Polish Tourist Organisation. This event, unique for Central and Eastern Europe, attracted almost 200 tourism professionals, travel agents, touroperators who work in the Religious Tourism and Pilgrimages Sector, from more than 30 countries. The highest numbers represented the Spanish, followed by the Italian, but some more distant countries attended, too. Let us mention Japan, Malaysia, Paraguay, Argentina, USA, Canada, Israel and many other countries (mostly European).

We received many positive comments during and after the Congress. They expressed satisfaction and gratitude to the organisers of this event, stressed the professionalism, talked about the possibilities that the tourist and religious attractions of Krakow and Malopolska (Krakow Region) have to offer. Only during the Congress, some 30 groups were booked for the coming year; we are all aware that the success of this event will be long-lasting.

The aim of the Congress was to promote Krakow and Krakow region as an important religious tourism destination worldwide and to prove the importance of the religious tourism within the global tourism industry.


The Congress was inaugurated on the November 9th, at the Saint John Paul II Center in Krakow, by the Krakow City authorities and the representatives of Krakow Archdiocese.
The opening Holy Mass was celebrated by Bp Tadeusz Pieronek and 11 priests, participants of the Congress.

The morning was dedicated to speeches, lectures, presentations and meetings with the representatives of 23 different places and companies: sanctuaries, tourist places.

The following days - 10th and 11th November were spent visiting Krakow (the Old Town, John Paul II Centre, Divine Mercy Shrine) and Malopolska Region (Wieliczka Salt Mine, Auschwitz Concentration Camp Memorial in Oswiecim, John Paul II Family Home Museum in Wadowice, the Sanctuaries of Kalwaria Zebrzydowska and Czestochowa - the Black Madonna).

The Partners of the Congress all involved for the success of the Congress: the Municipality of Krakow, Malopolska Voivodeship (Region), Malopolska Tourist Organisation, Wieliczka Salt Mine, John Paul II Family Home, John Paul II Centre "Have No Fear", the Sisters of Our Lady of Mercy, the Pastoral House of the Divine Mercy Shrine in Łagiewniki, Krakow.

The Congress was organised in cooperation with the hotels: Park Inn, Galaxy, Plus Q, INX Design, Vienna House Easy Chopin from Krakow, Mercure and Ib1st is - DeSilva hotels in Czestochowa, Imperiale Hotel in Oswiecim (Auschwitz), as well as restaurants: St Faustina Home, Pastoral House at Łagiewniki, Morskie Oko and Biała Róża in Krakow, coach companies Manifold and Luca Tour.
The Congress was sponsored by Signal Iduna, Bank PeKaO SA, Restaurant Wierzynek.
The media partners included Rynek Turystyczny, Wiadomosci Turystyczne, Tur-Info, Central de Receptivos, Viagens da Fé, ObiektySakralne.pl and some European editors who sent their reporters.

You can see the full list of the expositors at: http://icortap.com/pl/expo-sellers

The Congress was visited by the representatives of Fátima and San Giovanni Rotondo.

Visit our website: www.icortap.com

The next ICoRTaP Congress edition is scheduled for November 2018.

Below, some participant comments after the Congress:


Dear Ernest, Dagmara, Dagmara and Wojciech

Thank you so much for an excellent visit to Krakow!

I have learnt so much over the last few days and I can't thank you enough for allowing me to be part of this. I have much to think about and will try and formulate some tour ideas to discuss with you – but I need some sleep first!

You created a hugely successful event and you should all be very proud of what you have achieved. Please don't listen to any moans that you might get. Yes it was hard work but that is what we were there for, to see and do as much as possible in a short time.

Once again, many, many thanks

Kindest regards

Karen

 

 

Dear Ernesto,

Greetings from Mumbai !!.

Thank you once again for the wonderful arrangements and giving us an opportunity to see your beautiful country. Your team a did a excellent job of co-ordination and also educated us on a lot of details to do with tourism. Will not forgetting to mention the excellent services also provided by the drivers, guides hotel staff etc.

We assure you of supporting tourism in Poland and will surely write to you for our queries.

We wish and hope that you continue to be the best and look forward to doing business with you soon.

God bless and warm regards

Aruna Shetty

 

Dear Ernest,

Good morning!

Thank you for a lovely trip.

I would like to wish you all the very best and you have lovely staffs.

For me it was a lovely experience to see Krakow and how beautiful the country is. I will get Simon to put up some of your tour itinerary's on our website. We are a bit tired right now and will get back to you for some itinerary's once we are settled.

Have a lovely day!

Kind regards

Santha

 

Dear mr. Miroslaw,

On the behalf of our team we would like to thank you for all the organization, planning and welcoming in Krakow.

Despite an intensive and very interesting programme of activities, it was our great pleasure in joining in and learning so much more about your historically and culturally rich country and city.

As I had mentioned to Deborah on the meeting after the talks, we have two groups planning to travel to Krakow in 2018.

I'll be emailing you the temptive dates and itineraries this week so we can start working on the quotes and details.

Please give our warmest regards to the "guides" and drivers from bus 3 for their patience and resilience.

Looking forward to hearing from you.

Kindest regards,

 

Daniela Tomé

 

Dear Mr. Ernest,

Thank you very much for your invitation.

I have participated on Thu morning session and I was pleasantly surprised, how interesting event and audience you have organized and brought to Krakow.

Unfortunately I was not successful to meet you in person, so I have talked to your Group manager
for Italien market, Aleksandra. I have left by her "greetings from Brno" for you.

Lucie Markova, Brno

 

 

Mr Ernest & Mr Gadek,

In behalf of my group we would like to thank you both and your organization for letting us join the congress. We had a lot of fun n shopping ? On our last leg to SFO now. Talk later....

NIDA B.E.

"There is no end to adventures we seek if only we can explore them with open eyes."

 

 

Dear Ernesto,

I want to let you know that I had a save jouney back home.

I want to thank you and the entire Ernest Travel team for the congres.

I had some very interesting contacts with you and your team, so I am sure that we will keep in touch for our pelgrimage in 2019 (we don't have a pilgrimage planned in 2018).

Again thank you for those five days.

Sincerely.

Fr. Jos Daems.

 

 

Dear Ernest,

Thank you very much for the organization of this congress. It was my first trip to Poland and I was surprised by the beauty of the city of Krakow.

The visits in French were very great, with each time a very good tour guide. The quality of the hotel was excellent, and the restaurants and food as well.

Maybe just a few comments :

-the service in the restaurants (especially the first lunch on Thursday and the last dinner on Saturday) was too slow, and it was too bad that on Thursday we did not have the time to visit the Divine Mercy Sanctuary. But thankfully we could visit it on Saturday !

-The translation in the bus was for the first day only in Spanish, and it was sometimes a bit frustrating not to understand what was saying. But then on the following day, we had the translation in English as well.

I hope you are fine after this busy week !!!

Thank you to all the members of your team as well.

I am waiting for our next work collaboration.

Kind regards,

Aline

 

You can find some photos from the Congress (licence free):
https://www.dropbox.com/sh/9flcrdbpq8dxz0e/AAAx4MJXTGaGNrg905Xv0rRoa?dl=0

We will upload some of them to our gallery: http://icortap.com/pl/galeria
21.08.2017
Lorsque vous pensez au voyage en Pologne, votre première réflexion devra être:

Ernesto Travel
Avec ce bulletin, nous souhaitons présenter nos programmes pour

la basse saison 2017

(cliquez pour ouvrir):
Chaque programme peut être modifié en fonction de vos attentes.
Nous offrons de très bons tarifs pour la basse saison!
Nous espérons avoir de vos nouvelles bientôt!
27.07.2017
Bonjour, nous vous invitons à voir une interview avec Ernest à la télévision de Cracovie.
11.07.2017
Mesdames et Messieurs!
Nous vous informons que la première édition du congrès du tourisme religieux et des pèlerinages 'sur les traces de Jean Paul II' se déroulera à Cracovie du 8 au 12 novembre 2017. Le président de la ville de Cracovie, le professeur Jacek Majchrowski, vous invite cordialement à y participer ainsi que la ville de Cracovie qui est le partenaire officiel du Congrès. Son Éminence M. le Cardinal Stanislaw Dziwisz a confirmé sa présence et Monsieur Jacek Krupa - Président de la Région de Małopolska, Marek Olszewski - Président de l'Organisation Polonaise de Turisme, et Monseigneur Marek Jędraszewski - Archevêque de Cracovie ont pris le mécénat d'honneur au Congrès.
Cracovie et la région de Małopolska ont un remarquable potentiel en tant que destination de tourisme religieux et pour des pèlerinages. Chaque année, des millions de touristes du monde entier viennent y visiter et découvrir le patrimoine religieux. Le meilleur exemple de notre essor est l'organisation des Journées Mondiales de la Jeunesse qui se sont déroulées en 2016 à Cracovie. Ces chiffres, en croissance, se reflètent dans les bénéfices financiers de la ville de Cracovie et du pays, ainsi que de nouveaux lieux de travail liés à cette secteur-là.
"Nous pensons qu'il y a un espace sur le marché du tourisme et un véritable besoin d'organiser un nouvel événement à Cracovie : une rencontre encadrée de spécialistes du marché du tourisme religieux et des pèlerinages" - déclare Ernest Miroslaw, organisateur du Congrès, le propriétaire du tour-opérateur Ernesto Travel qui est un leader dans le tourisme religieux. "Actuellement, aucun événement de ce genre n'a été organisé en Europe centrale et Europe de l'Est. Je pense que cela peut être un vrai avant-projet avant la conférence de l'OMT (Organisation Mondial du Tourisme) de 2018 qui se tiendra également à Cracovie et sera consacrée au tourisme religieux. Nous avons participé à de nombreux congrès similaires et conférences, cette fois-ci, nous espérons accueillir ici dans la région de Cracovie et de Małopolska centaines de personnes de la branche : spécialistes, tour-operators, tour-agents, prêtres et autres opérant dans le tourisme religieux et sur le marché du pèlerinage "- dit Dominika d'Ernesto Travel, Initiatrice du Congrès.
Le Congrès sera ouvert le 9 novembre par les autorités laïques et cléricales de Cracovie. Une célébration de la Sainte Messe sera célébrée au Centre Jean-Paul II, suivie de discours, de conférences et d'un atelier avec les représentants des sanctuaires locaux et des attractions touristiques. Les 10 et 11 novembre seront l'occasion pour les invités du monde entier de visiter la région de Cracovie et de Małopolska (la vieille ville de Cracovie, le centre de Jean- Paul II, le Sanctuaire de la Miséricorde Divine, la mine de sel à Wieliczka, l'ancien camp de concentration nazi allemand Auschwitz-Birkenau, l'Église et le musée de Wadowice - lieu de naissance de Karol Wojtyła, la basilique à Kalwaria Zebrzydowska et bien sûr le sanctuaire de la Vierge Noir à Częstochowa).
Le Congrès vise à être un lieu de rencontre entre les tour-opérateurs et les partenaires locaux ainsi que de promouvoir la région de Cracovie et de Małopolska comme une importante destination de tourisme religieux et de pèlerinage non seulement en Europe, mais aussi dans le monde entier, afin de renforcer l'importance du tourisme religieux dans le marché du tourisme.
Les organisateurs accueillent les touristes étrangers et les tour-operators, les blogueurs et les journalistes, les évêques et les prêtres, ainsi que d'autres organisateurs de tourisme religieux et de pèlerinage tels que les coordinateurs diocésains ou les dirigeants des fondations et des congrégations.
Le Sanctuaire de la Miséricorde Divine – Cracovie-Lagiewniki.
29.05.2017
Que pensez-vous d'un city-break en Pologne?
Choisissez la ville et la date et nous préparerons une offre pour vous et pour vos groupes!
Quelles villes pouvez-vous atteindre avec les vols directs?
Cracovie:


de France: Paris, Lyon et Lourdes
de Suisse: Genève et Zurich   
Varsovie:
de France: Paris, Lyon, Nice et Toulouse 

de Belgique:

Bruxelles
de Suisse: Genève et Zurich   


Katowice:


de France: Paris
Gdansk:
de France: Paris, Grenoble
de France: Paris
N'hésitez pas à nous contacter! Nous vous attendons en Pologne!
19.05.2017
Today ,,The Lady with an Ermine" moved into National Museum in Cracow!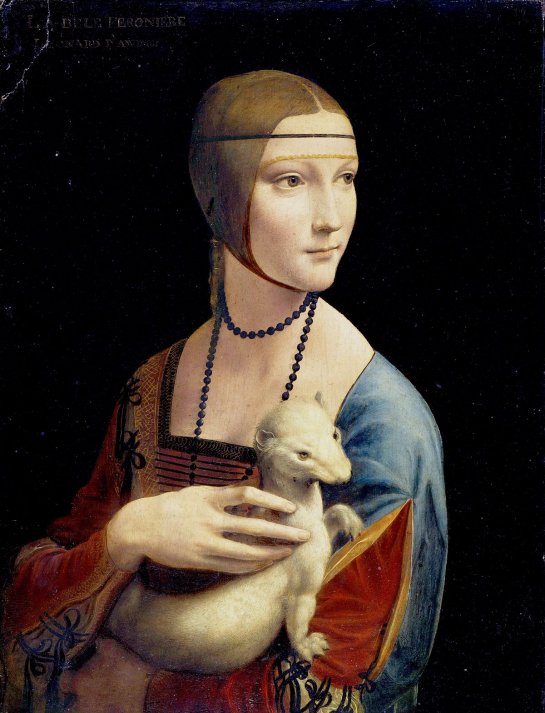 6.04.2017
Que diriez-vous de passer la première semaine de mai à Cracovie?
www.facebook.com/ernesto.travel
Nous souhaitons vous présenter notre offre de dernière minute: 5 jours à Cracovie dans la première semaine de mai 2017!
Le paquet comprend: 4 nuits à l'hôtel 4 * ou 3 * avec petit-déjeuner, transferts: aéroport - hôtel - aéroport, visite guidée dans le Musuem Auschwitz-Birkenau et la mine de sel de Wieliczka. Autres services sur demande.
Groupe de min. 2 personnes payantes:
Prix ​​par personne:
Prix ​​par personne dans une chambre double Plus Q ****: 315 euros
Supplément chambre simple: 150 euros
Prix ​​par personne dans une chambre double Chopin ***: 275 euros
Supplément chambre simple: 125 euros
Sur demande, nous pouvons préparer une offre de groupe.
N'hésitez pas à nous contacter!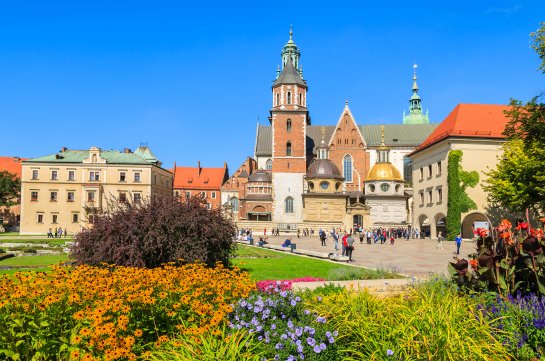 2.04.2017
Le 2eme avril, il y a 12 ans, notre Pape adoré Jean-Paul II est mort. Comme notre agence se concentre-t-elle avant tout sur les pèlerinages, n'oubliez pas que vous pouvez visiter avec nous des endroits liés à Karol Wojtyła: Kraków – la ville où il a étudié, a vécu et il s'est décidé à devenir un prêtre; Wadowice – à proximité de Krakow, c'est une petite ville de sa naissance où existe un musée moderne et interactive sur la vie de Pape; Zakopane - la ville d'ou laquelle vous pouvez admirer ses montagnes Tatras bien-aimées
Voyez le programme ici: Sur le pas du pape Jean Paul II
Nous attendons avec impatience votre réponse!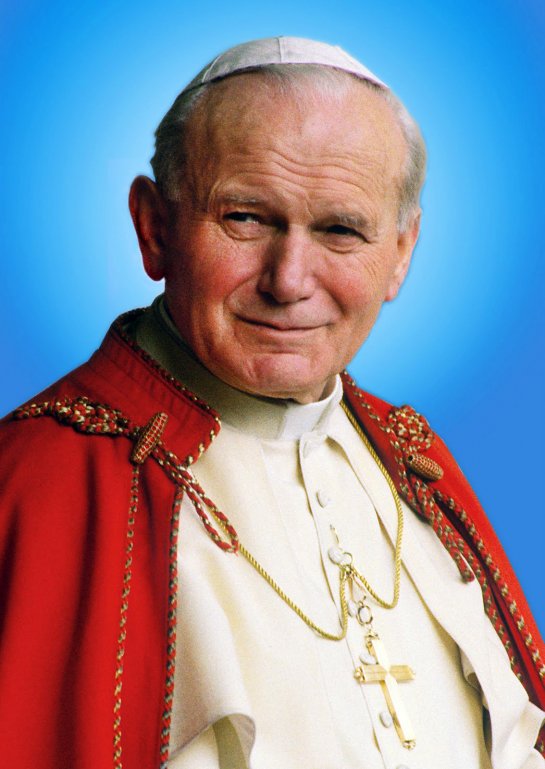 22.02.2017
Another great recommendation from the City Hall in Kraków.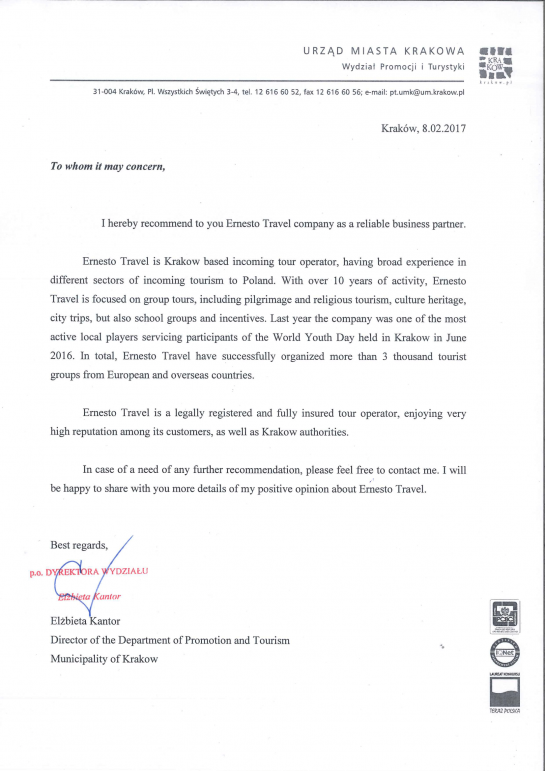 17.12.2017
Kraków gives hospitality to His Eminence Luis Antonio G. Cardinal Tagle - Cardinal of Manila who visited Poland this February.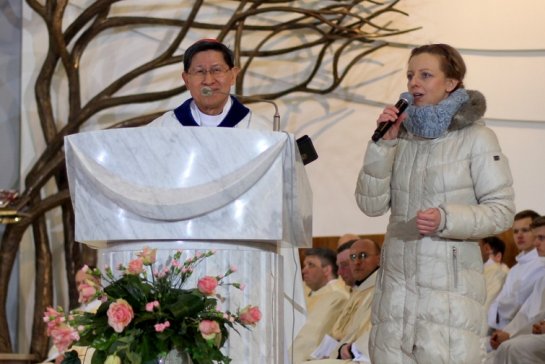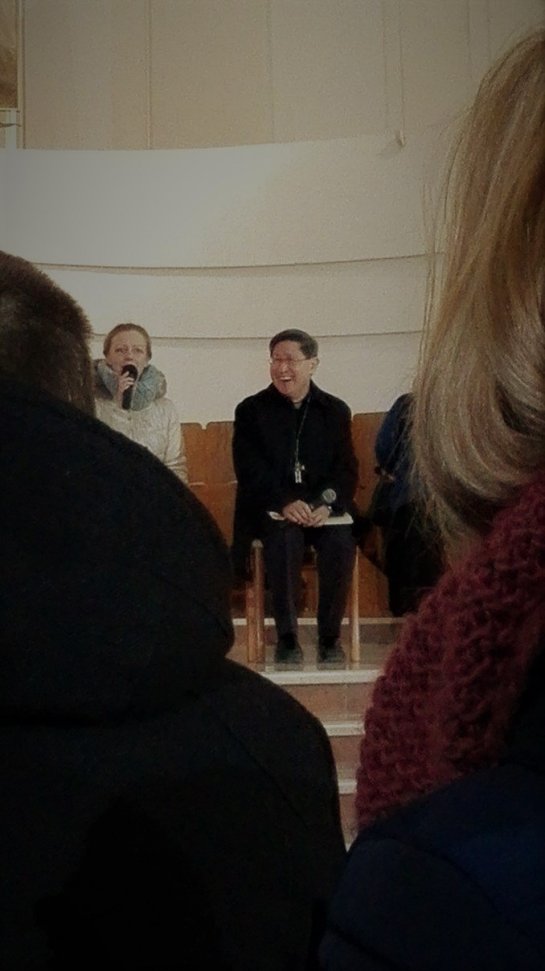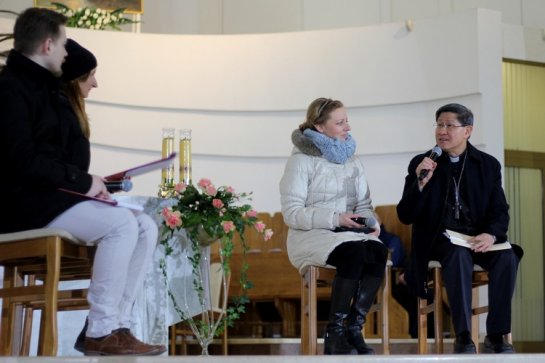 10.02.2017
Récemment, nous avons reçu cette lettre de recommandation de New York!
22.12.2016
Toute l'équipe d'Ernesto Travel vous souhaite une bonne année pleine
de découvertes, de richesses et de vitalité.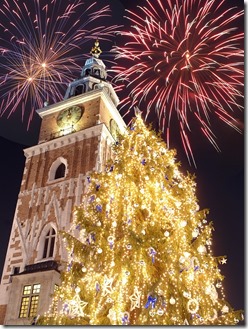 06.12.2016
CNN a mis Marché de Noël à Cracovie parmi les 10 meilleurs en Europe.
N'attendez plus pour en visiter avec nous!